Data Futurology Podcast EP122 - How to Design & Optimise Conversational AI Dialogue Systems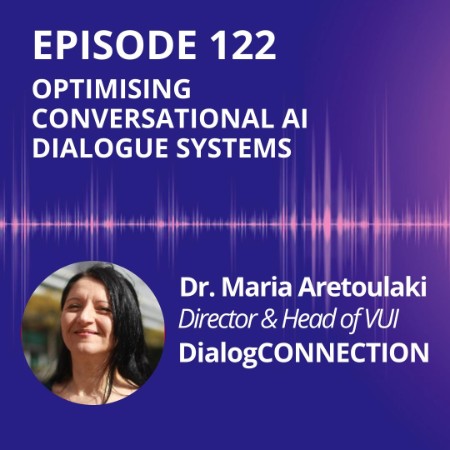 The latest episode of Data Futurology features our CEO, Dr. Maria Aretoulaki, talk with Felipe Flores about how she got into AI, Machine Learning and Deep Learning ("When I discovered Artificial Neural Networks back in 1993, I thought I had discovered God!") and later Data Science and Big Data Speech Analytics for Voice User Interface (VUI) and Voice First Design (for Speech IVRs and Voice Assistants).
In the podcast, she gives an overview of all the different steps involved in VUI Design, the often tricky interaction with the different stakeholders (Coders, Business Units, Marketeers) and the challenges of working in an Agile PM framework, when skipping detailed Voice Design is suicide (and her worst nightmare!). She showcases some of the interesting and outright funny things you discover, when you analyse real-world human-machine dialogues taken from Speech IVR systems (hint, most original swearwords!) and she pinpoints the main differences between a Speech IVR and a Voice Assistant Alexa skill / Google Assistant action / Samsung Bixby capsule. She also contemplates on where Voice is heading now with the ubiquity of Voice First and the prevalance of skills that were developed by software engineers, web designers and Marketing copywriters, without VUI Design expertise, Linguistics Training or knowledge of how Speech Recognition works.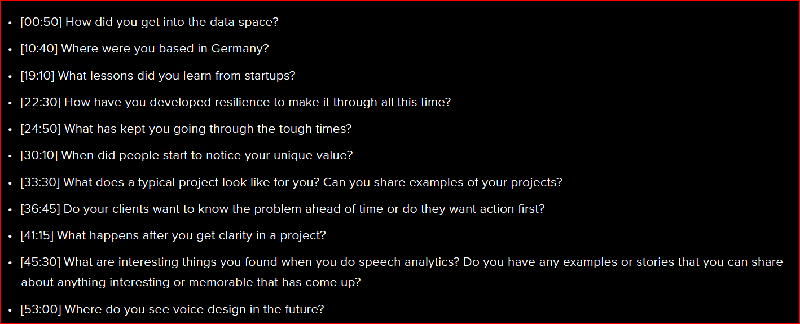 Maria even provides tips on how to survive working for a Start-up and strategies on how to stay focused and strong when you run your own SME Business. Below is a brief checklist of some of the core qualities required and lessons she has learned working for Start-ups: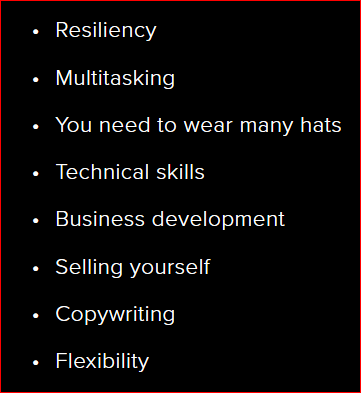 You can listen to the whole episode on Data Futurology, on Apple Podcasts, on Google Podcasts, on Spotify, or wherever you get your Podcasts.
If you prefer video, you can watch the whole conversation on YouTube:
Below are some quotes that the Podcast Host selected from the conversation: