The immortality of Data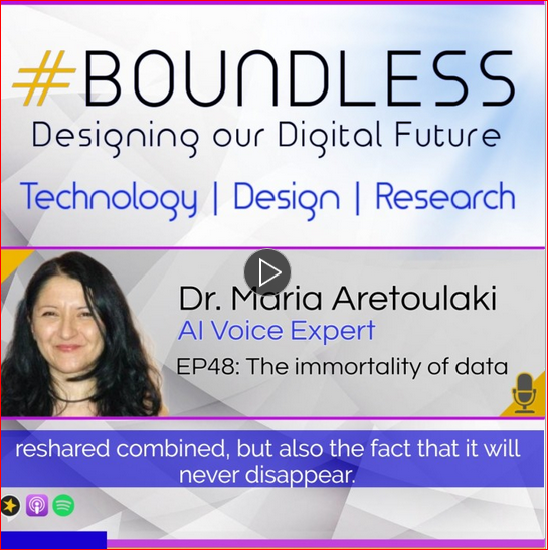 The latest Boundless Podcast Episode features our own Dr Maria Aretoulaki in a deep conversation with Richard Foster-Fletcher about Big Data and Speech Analytics for Voice First & Voice Assistants, BigTech, AI Ethics and the need for a new legal framework for Responsible AI and Explainable Machine Learning.
You can find a snippet of the conversation below.
You can listen to the full podcast episode here or wherever you get your podcasts.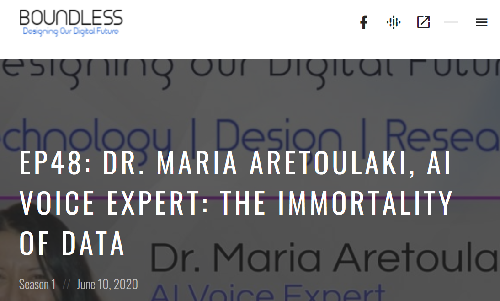 Alternatively, you can listen to it on YouTube (in 2 parts):
And Part 2
The Boundless Podcast has had 22,000 listens in June 2020, so we are honoured and excited to have been part of this initiative!